Twinline

Ltd Label Manufacturer and Printer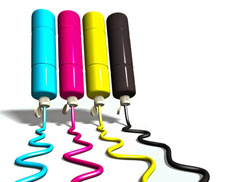 Twinline Limited is a manufacturer and printer to the pressure sensitive label and tag industry.
Based in Feltham, Middlesex, we have been established for 30 years and provide an extensive range of labels to all sectors of business in the UK and parts of Europe.
Full Colour, Varnish and Spot Colour Labels, Laminated Labels, Digital Labels, Food Labels, Automotive Labels, Pharmaceutical Labels, Barcode Labels, Consecutively Numbered Labels, Toiletries and Cosmetic Labels, Industrial and Hazardous Labels, Chemical Labels, Wine Labels.
With over 5000 cutters in stock our labels and tags are manufactured on-site in our own factory and provide our customers with high quality products at competitive prices.
Offering a wide range of bespoke products covering many sizes, colours and quantities, Twinline produce labels and tags in roll and sheet format on a wide range of materials and adhesives to complement your price guns, photocopiers, thermal, thermal transfer, laser and computer printers, as well as security/void labels and general product labels.
Please visit our product area to see some of our range.